K&F Concept SA254M2 Aluminum Camera Tripod Portable Monopod
For limited time only, save 20% on the K&F Concept SA254M2 dropping from $80.75 to $64.99
About K&F Concept SA254M2
For limited time only, save 20% on the K&F Concept SA254M2 dropping from $80.75 to $64.99 when you buy this item at Adorama.com and Shipping is free.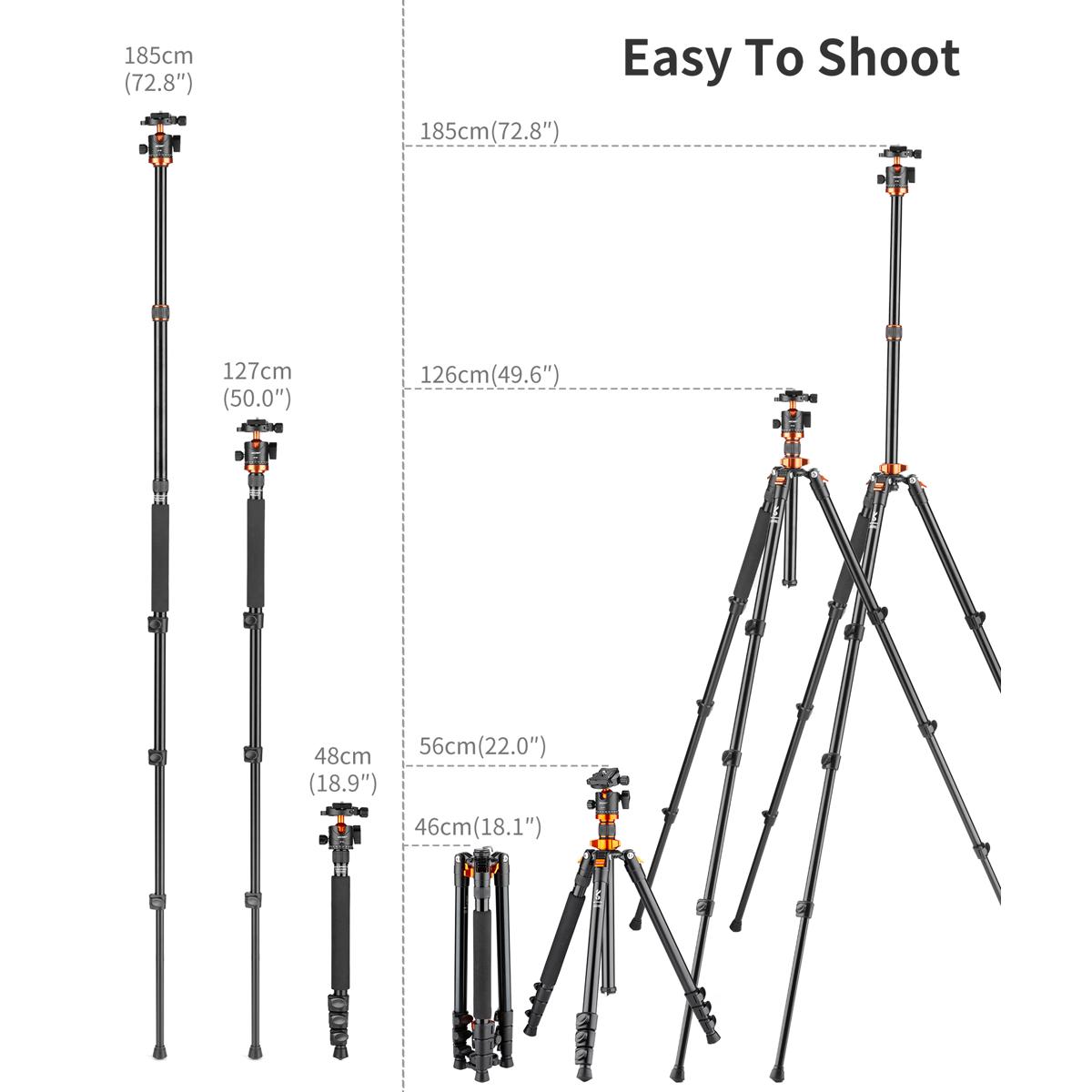 K&F Concept SA254M2 Features
Light weight hollow out design
Flip-Locks System
360 Degree Panoramic Shooting – More accurate panoramic synthesis
Low angle Photography
Easy to shoot
Aluminum camera tripod with monopod

Key Features

What's in the box:
We're both an Affiliate and a direct store
We hope you love the products we review, offer and recommend! Just so you know, if you decide to make a purchase, depending on the item, you may be directed to the appropriate affiliate site and your purchase will be directly from them, with a small referral proceeds collected by us as a share of sales or other compensation from the links on this page. Thank you!
1 review for
K&F Concept SA254M2 Aluminum Camera Tripod Portable Monopod